May 2012
Serving the communities of Hook, Odiham, Hartley Wintney and surrounding villages since 1987.
---
There are 2 events this month in which the LIONS will be assisting and participating.
They are the trip to PAULTONS PARK on 13 May and the HOOK FUN RUN on 20 May
HOOK FUN RUN See the LINK for details. SEE THE FEEDBACK BELOW THANKING US.
Hi Everyone Here is some feedback from the Hook Fun Run organisers.Kind Regards Terry V.P. HOOK & ODIHAM LIONS
Dear TerryPlease forward this onto the other lions that kindly marshalled on the day.
Many thanks for all of your help in making this year's Hook Fun Run and Road Race such a success! Whilst it was perfect running weather, it was definitely chilly for marshalling, so we really appreciate you giving up your Sunday to help us out. If you thought there were a lot of runners you were right! We had a record 985 runners crossing the finish line at the Hook Schools site. Two new course records were set, both in the 6 miles race. Charlotte Harris beat the ladies' record by 21 seconds and Toby Smith beat the previous record which was set last year by 94 seconds.
We have now had time to collate some feedback and we would like to share some of it with you. Once again the runners have been very impressed with the marshals...
· I ran yesterday and would like to say what a great event it was. The day was well organised and everyone involved was very cheerful and helpful.
· Thank you for organising such a fantastic run on Sunday. It was very well organised and brilliantly marshalled. The music playing at the start/finish was excellent and provided a really party atmosphere. I will certainly be entering again next year.
· I thought the marshalls were great, all very supportive and cheerful,
· The course was very well marked out with coned off areas and brilliant marshals.
· The best encouraging, smiling, clapping, directing marshals, of all ages, I have had the pleasure to meet.
· Disconcerted at running on roads that still had traffic on them but this was managed well by the good number of marshalls, who were also friendly and encouraging.
· This was my first attempt at 10 miles and everybody was so supportive
I think that our bike marshals collected the majority of the marshals jackets when they released you from your position at the end of the race, but if you still have yours for any reason, please could you let me know and I'll come and collect it over the next few days. Also, if you have any feedback on any aspect of the event we'd be glad to hear it - we aim to improve every year and it's your comments which help us to do this. Kind Regards Sue Morrow

PAULTONS PARK

Click LINK for last years pictures
Please see the calendar in CLUB EVENTS for details.
---




Congratulations to our 2 newest members who joined us on Monday 21 May 2012. Pictures below.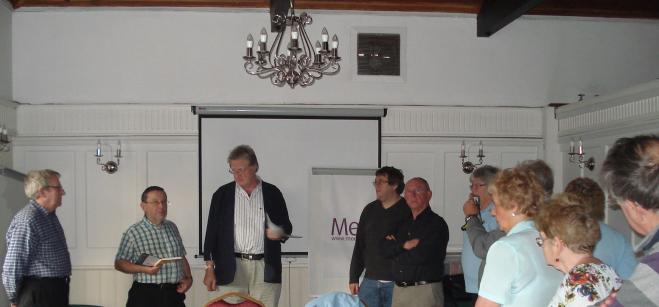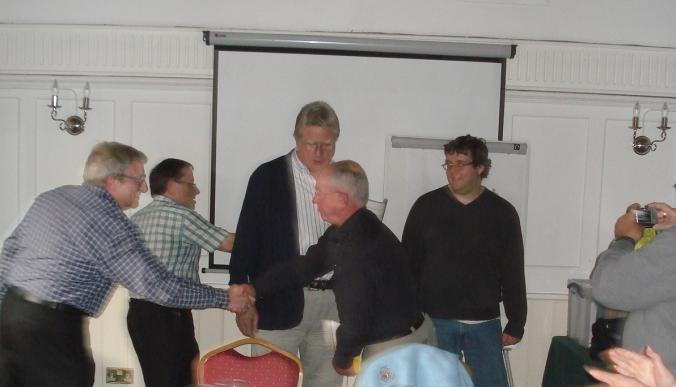 ---