WEBSITE UPDATED 2 DECEMBER 2023
NEXT LITTER PICK IN HOOK IS TO BE DETERMINED.
THERE IS NO CLUB MEETING IN DECEMBER. SEE "CLUB MEETINGS" BELOW FOR DETAILS.
Energy Poverty
Energy Poverty – You Can Help Those In Need
There are approximately 6.6 million households in energy poverty compared to 4.5 million in 2021. The energy price cap is now £1,928.pected to rise from 1st January 2024. Although this is still way below the previous peak there are many people who are struggling to cope.
Hook & Odiham Lions are working closely with local agencies to help relieve the suffering by supporting those in need.
You can help Hook & Odiham Lions to support those locally who cannot afford to heat their homes this winter by donating whatever you can so they do not have to choose between EATING OR HEATING


Please donate online or use the code below to go to our PayPal Giving Fund.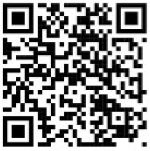 Facebook
See our Facebook page for our latest details on our activities
facebook.com/pages/Hook-Odiham-Lions-Club/298117800314683>
Latest News
Watch this space for information on our activities
Forthcoming events
Other calendars:

uk holidays
December

2023

Venue

Time/Details

Tue 5th

St Mary's Park Hartley Wintney

6:00pm to 8.00pm

Wed 6th

6:00pm to 8.00pm

Tue 12th

6:00pm to 8.00pm

Wed 13th

6:00pm to 8.00pm

Thu 14th

6:00pm to 8.00pm

Fri 15th

Sainsburys, Hook

9:00am to 6.00pm

Mon 25th

Christmas Day

Tue 26th

Boxing Day

January

2024

Venue

Time/Details

Mon 1st

New Year's Day

March

2024

Venue

Time/Details

Fri 29th

Good Friday

April

2024

Venue

Time/Details

Mon 1st

Easter Monday

May

2024

Venue

Time/Details

Mon 6th

Early May bank holiday

Mon 27th

Spring bank holiday

August

2024

Venue

Time/Details

Mon 26th

Summer bank holiday

The above dates may change without warning
Activities in the Community
We continue to help local people, financially, by paying to help them fix issues and problems in their homes
Should you wish to donate to help us in our support for the local communities you can donate via PAYPAL
We are Registered Charity Number 1176812
Club Meetings
Hook & Odiham Lions Club.
Next meeting is
7:00 PM - Monday 15 January 2024
The Raven Hotel Hook
For more info call 07817 886 002
Why not join us?
We welcome new members, if you'd like to find out more contact Mark Hazell - mark.hazell@hookandodihamlions.co.uk
or call 07817 886 002.
Grant Making Policy
Computer Recycling
Lions project to supply computers to local families has now delivered more than 2500 computers. We are still in need of more Lap - tops. If you know of any businesses doing an upgrade on their machines, please let us know. Thank you.
If you would like to donate funds or a computer please contact:
CONTACT THE IT REFURBISHMENT TEAM
Calling all men 40-80
PROSTATE CANCER home testing kits.

FIND OUT MORE ABOUT PSA TESTING

Can you help us?
COMMUNITY STORE
Our Lions Community Store. As of today 8 November 2023 the Community Store in Fleet, tell us they are in need of Microwaves, Hoovers and under counter fridges. Have to be under 8 years old and in good,clean condition.
Click below to contact them.
Hook & Odiham Lions will be helping Santa with his sleigh again this year, so ... Where is Santa? You can follow Santa as he tours our streets, helped by his trusty Elves. Just click on the link below