WEBSITE UPDATED 24 JANUARY 2020
FORTHCOMING EVENTS
---
THE LIONS ARE HOLDING A FUND RAISING CHARITY DINNER, ON 18 FEBRUARY, FOR OUR FUN FEST DAY. PLEASE SEE BELOW FOR DETAILS OF DINNER
FUNFEST 2020 WILL TAKE PLACE ON SUNDAY 28JUNE AT YATELEY MANOR SCHOOL PLEASE SEE BELOW FOR WEB SITE ADDRESS FOR INFO https://www.lions-funfest.org.uk/index.html
WELCOME TO HOOK & ODIHAM LIONS
Hook and Odiham Lions Club(CIO)
Registered Charity Number 117612
See our Grant Making Policy by going to
PLEASE FOLLOW US ON FACEBOOK AND TWITTER. CLICK THE LOGOS ABOVE
HELPING OUR LOCAL COMMUNITIES
AND THE WIDER WORLD OF OUR NATIONAL AND INTERNATIONAL ACTIVITIES
SINCE MARCH 1987.
HOOK & ODIHAM LIONS WOULD LIKE TO WELCOME NEW MEMBERS.
IF YOU WISH TO FIND OUT MORE, CONTACT ROGER SUTTON
Next meeting will be on Monday 17 February 2020 This is held at the Raven Hotel Hook and you are welcome to "turn up".
PLEASE NOTE The meetings begin at 7:00PM. A phone call to 01256 862033 or e mail to let our membership officer know you would like to attend would be appreciated.
roger.sutton@hookandodihamlions.co.uk
---
---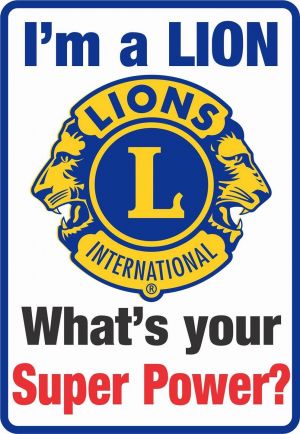 ---
FOR LIONS EVENTS IN PREVIOUS YEARS -- SEE ARCHIVES -- CLICK LINK
---
TO GET IN TOUCH
CALL THE LION PHONE 07817 886 002


---

We hope you will enjoy our site, and we look forward to your visit one day in person. In the meantime, have a look around here and meet some of our personalities.
Please return from time to time to see what's new and on our agenda.