DEC 2018
Serving the communities of Hook, Odiham, Hartley Wintney and the surrounding villages since 1987. Registered Charity Number 1176812
Father Christmas Comes to Town
December is our busiest month of the year as its time to help Santa once again. We will already have accompanied him to Newlyns Farm in November but he will also be out and about in our villages on the following evenings:
Thursday 29th November Hook – From Middlemead to Sheldons Road
Tuesday 4th December Oak Tree Drive – From Oak Tree Drive to Beechcrest View
Thursday 6 December The Hartley Wintney Christmas Market. on Thursday 6th December.
Tuesday 11th December RAF Odiham – From Wessex Crescent to Kersley Crescent
Thursday13th DecemberHartley Wintney - St Mary's Park Estate
Tuesday18th December Hook – From Holt Lane to Heather View
Thursday 20th December Odiham – From London Road to High Street
Please note – Any of these routes may be cancelled at short notice due to unforeseen circumstances
In addition we will be at Tescos on Saturday 22nd, Sunday 23rd and Monday 24th December.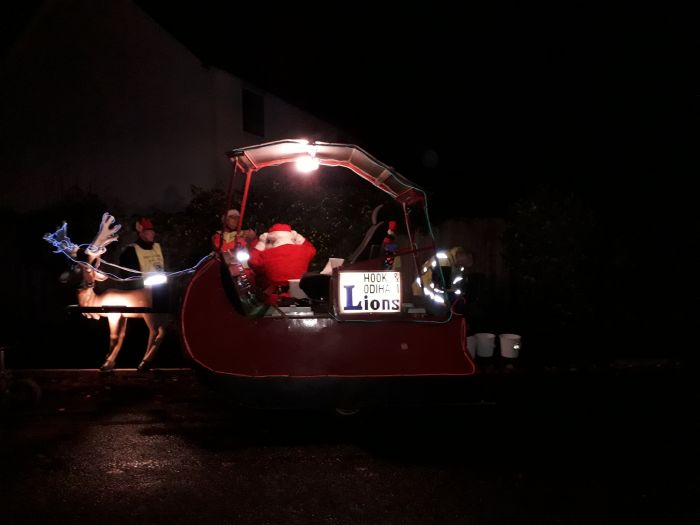 Lion Judith Goodchild Lion Phone 07817 886 002 www.hookandodihamlions.co.uk find us on facebook