July 2018
Hook and Odiham Lions Club
Serving the communities of Hook, Odiham, Hartley Wintney and the surrounding villages since 1987.
NEW FOR 2018 - Hook Village Show on Sunday 15th July
What a splendid event this turned out to be after a lot of hard work by Lions, Terry Cheesman mainly, Rotary and Hook Parish Council.
Thank you to Hon. Ranil Jayawardena M.P. who opened the Show, SEE PICTURE BELOW, all the stall holders and other providers of entertainment but of course the most important people were YOU the Public, who came along and made it all worthwhile for us.
Some images from the Hook Village Show which we Hook and Odiham Lions were very active in both the Planning and running on the day.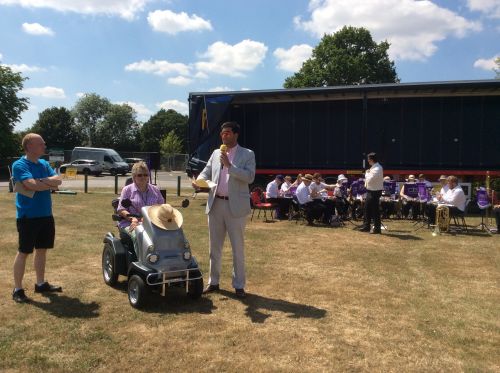 The Opening. Hon. Ranil Jayawardena M.P.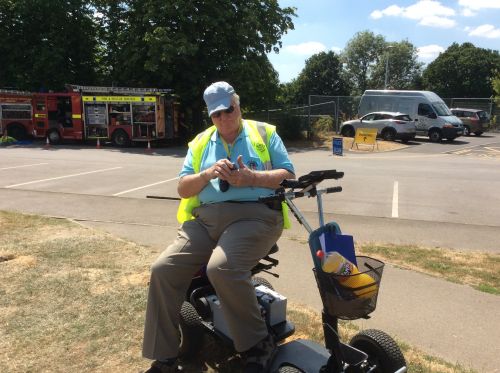 Lion Terry in Command
One of the entertainments.
Cooling Down!

Well "Doggone " Its the Dog show contest!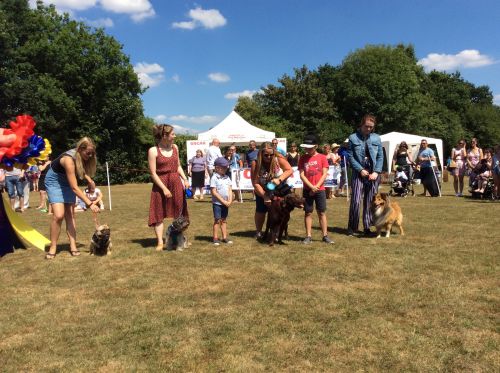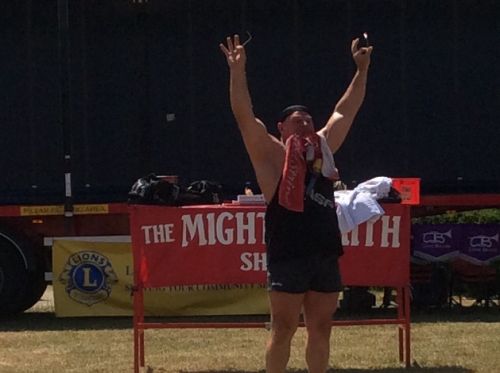 I'm so hungry I could eat a tea towel!